Outsourcing secretarial services for small businesses and home based businesses helps them keep down their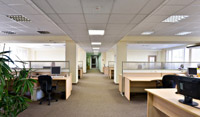 overheads substantially without the need to employ expensive manpower, office space and no worries of
workers compensation, employee contracts, tax, staff absence etc.,
Outsourcing the day to day office support relieves you from being occupied by smaller or stereo type tasks and
helps you concentrate on your core business issues paving way for further development and expansion.
Here is where we fit in your business by helping you in remotely managing and assisting day to day tasks.
Let us virtually handle your business tasks to free up your precious time to invest in matters of higher value. Just automate your system with us.
Our secretarial services range from:
Virtual business management
E-commerce website management
Social networking
Subscription and payment handling
Contact database management
Newsletter compilation & publishing
Content writing for articles, website landing pages etc.,
Invoicing services
Remote staff management
Getting associated with us could throw a new dimension alltogether to your business. You may want to check it how ? Get to us now !